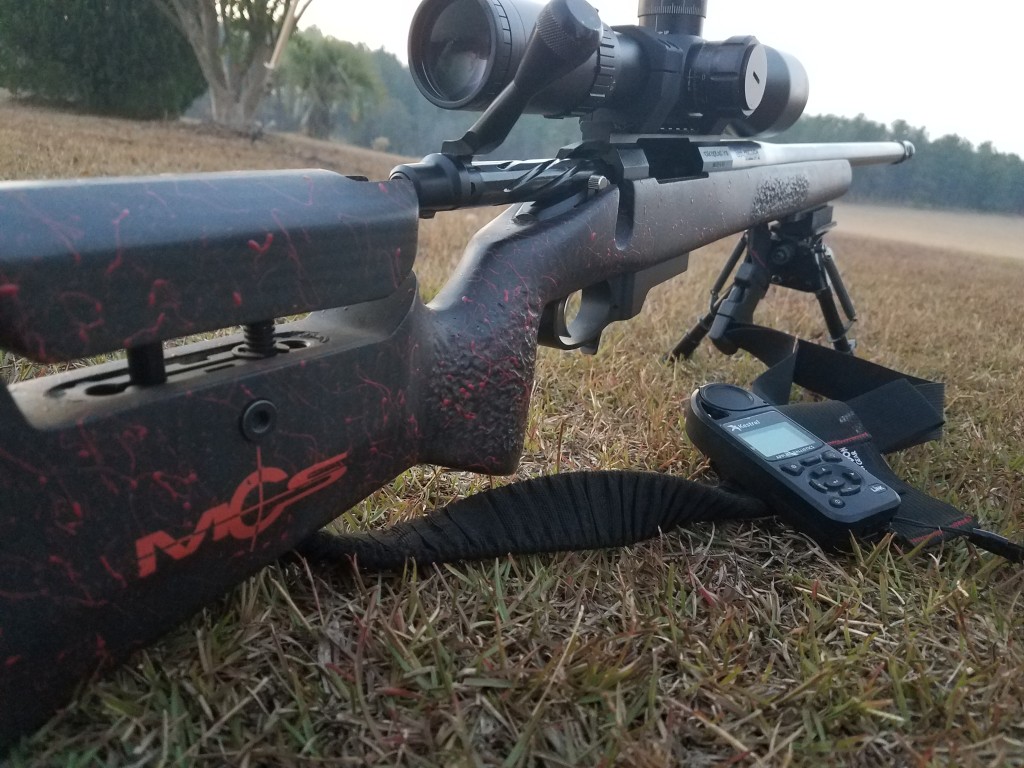 So are you a last minute Christmas shopper? I've made a list of a few of my favorite things that might be helpful if you want some last minute gift ideas. These ideas can be for a man or woman on your list. Just check out the sites provided! Here they are:
1. GA Precision custom rifle: This is the ultimate Christmas gift!  G.A. Precision has rifles ready to ship in the "Ready to Ship section". If what you are looking for is not listed, you can always order the rifle of your choosing then print out a photo of it and place it in a box for your loved one and Voila! Problem solved and your loved one is still opening a gift! G.A. Precision is known for their accurate rifles and George Gardner is one of the most sought after builders. Owning one of these rifles is an experience. Being given one is the ultimate gift, ever! Check it out here: http://www.gaprecision.net/ga-precision-rifle-ready-to-ship.html
2. Armageddon Gear Precision Rifle Sling:  I'm not paid to say this but I do love my Armageddon Gear precision rifle sling. This makes a great gift for anyone shooting the Precision Rifle Series, any long range match and even for hunting! I utilize the bungee portion of this sling when shooting off barricades.The slings are offered with QD swivels or loop ends and comes in a variety of colors. This is top quality gear made in the USA. Check them out here:  http://www.armageddongear.com/Precision-Rifle-Sling_p_59.html
3. Bushnell Trail Camera: I bought this for my Husband last year and this was definitely a hit. Bushnell offers 4 different varieties of their Trophy Cam HD. You can get one that is wireless and you can watch the outdoors from the comfort of your phone!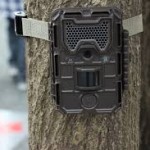 You cannot go wrong with the removable "ARD" anti-reflection LED cover, strengthened cable lock channel and an improved latch for maximum ruggedness. Inside is a stunning 14MP camera with a super-fast 0.2-second trigger speed, extended nighttime photo range and full 1-year battery life.These cameras are rugged and make a great choice for the hunter or wildlife watcher in your life! Check it out here:  http://www.bushnell.com/hunting/trail-cameras/trophy-cam
4.  GunGoddess.com Glock engraved slide plate cover: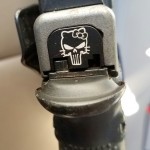 I LOVE giving and getting these as gifts. At GunGoddess.com, you order a Glock slide plate with a logo of your own or choose from many other logos/pictures. I'm in love with my Kitty punisher! These personalized slide plates are a great addition to any Glock lover. You must check out GunGoddess website for more bling for your firearm and other accessories that they sell. It is definitely a must shop site! www.gungoddes.com
5.  GA Precision Shirts: If you don't want to spend the money on a new rifle, then you must get a GA Precision Shirt. You will look cool and badass anywhere you go! GA Precision has TShirts, baseball tshirts and pullovers to choose from plus they are offered to both men and women. Men you will get the chicks just by wearing one of these and Women….well, lets just say you will have to pick and choose from the men groveling at your feet, yes, just by wearing this Shirt! G.A. Precision clothing makes an awesome gift!  Buy yours here:  http://www.gaprecision.net/ga-store/ga-shirts.html
6.  Firearm Training: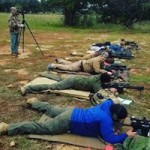 Whether you want a private class or large classroom setting, Shadow 6 Consulting offers the best out there from long range to basic pistol. Taught by none other than Jim Gilliland (yes, he taught me all my long range skills). He can also design a class to fit your needs from beginner to advanced. And best of all, when signing up for a class, you might get me too (instructing of course, lol). You can email us at James@shadow6.net for more information and inquiries.  ~We do offer Gift Certificates~
7.  Membership to the Precision Rifle Series:  That's right and I bet you wouldn't have thought about giving this as a gift, huh? This is actually a great gift especially for the new shooters looking to get into the series! Sign a loved one or yourself up here:  http://www.precisionrifleseries.com/membership.html  

8.  Entry fee's to a match:  My Husband and I use to do this all the time as a gift to each other. Long range match fee's aren't cheap so this is a great one of a kind gift! You can check out the different matches (both one day and PRS points race matches) at:  www.precisionrifleseries.com
9.  Ammo:  Ammunition makes a great gift!! You can never have enough. I reload all my match ammo so my go-to bullets are the Berger 105gr Hybrids. Berger has alot of different types of bullets that fit every need. You can find Berger Bullets at: www.bergerbullets.com
10. CORE Cold bore mug:  It's no secret that I love my coffee. What do I use as my main coffee mug? The CORE Cold Bore rambler. It's offered in a 20oz and 30oz size. I drink alot of coffee out of mine and it does keep that coffee hot for hours!  After a match, you might see me rinse it out and add a little bit of an adult beverage to it……It keeps your ice cold drinks COLD! Find this mug and more at:  https://www.coreshooting.com/collections/apparel-merchandise/products/core-cold-bore-cups?variant=22375450563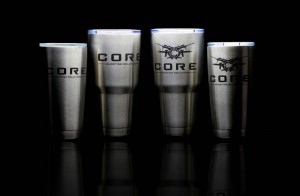 These are just a few of my favorite things. If anything, I hope it helps lead you to find that "perfect" Christmas present!  Merry Christmas!!