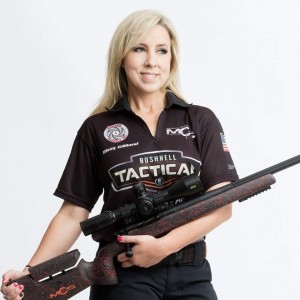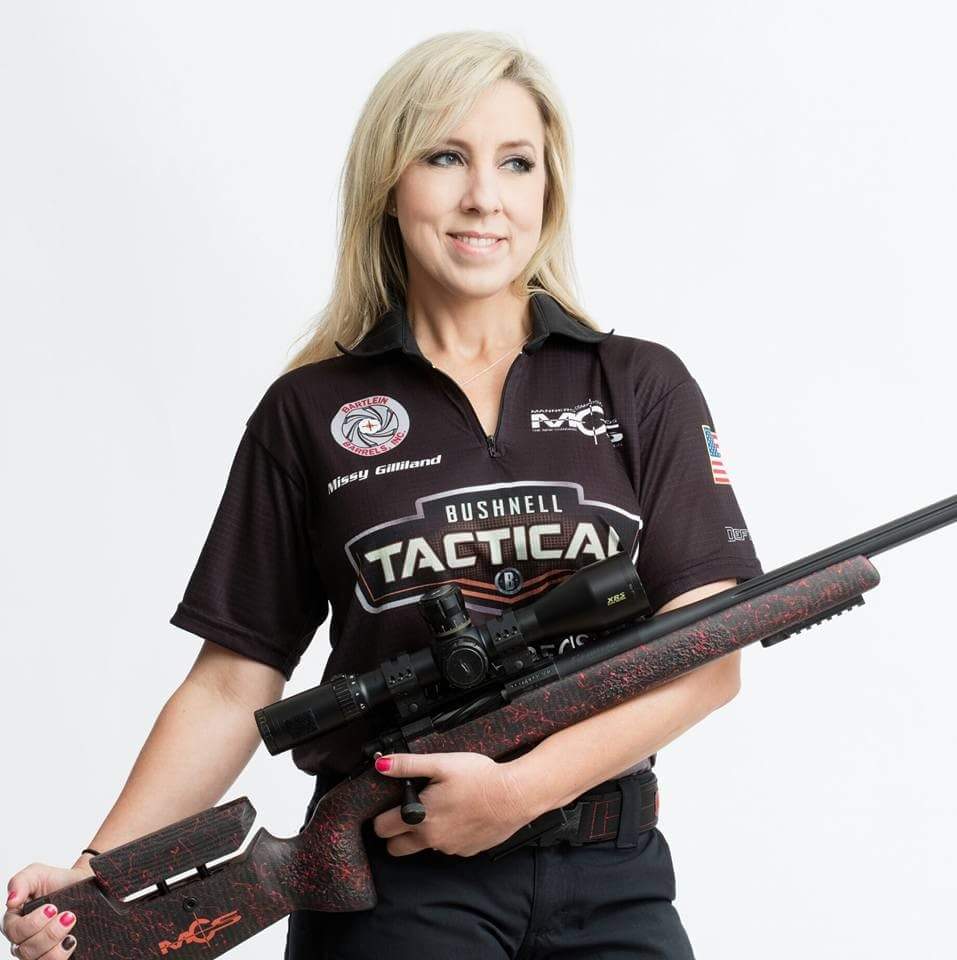 Hunting and recreational shooting was part of Missy Gilliland's family upbringing that has grown into an undeniable passion for tactical precision rifle competitions. Missy has been shooting in precision rifle matches for the past four years and competes all over the United States as a member of the Precision Rifle Series. Missy has qualified as one of the Top Females of the Precision Rifle Series for Seasons 2015-2023. She has numerous top female awards as well as several Top 10 finishes in Precision Rifle one day matches. Missy was named in 2017 as one of the Top 50 Women in competitive shooting by NRA Shooting Sports USA.
Her talents also include the firearms media as a writer, blogger, public speaker and television personality. She has been a contributing writer for various online sites including Sure Shots Magazine, Snipers Hide and her personal blog "The Life of Missy". She co-hosted Seasons 2-9 of "Trigger Time TV" which aired on the Pursuit Channel. Missy has been featured not only in NRA Shooting Sports USA, but she has been a guest host on Precision Rifle Podcast as well as The Shooters Mindset.
In addition to working full time as the VP of Operations for Armageddon Gear, her entrepreneurial business interests also include co-ownership of Shadow 6 Consulting wherein she conducts courses on long range training as well as basic pistol for women.
Melissa is proudly sponsored by G.A. Precision, Berger Bullets, Armageddon Gear, Lapua, and Manners Stocks. She is a Brand Ambassador for the Vista Outdoor brands: Bushnell Tactical, Hoppe's 9, and RCBS.
For more information please visit her Facebook Page at www.facebook.com/themissygilliland or on Instagram: @melissa.gilliland