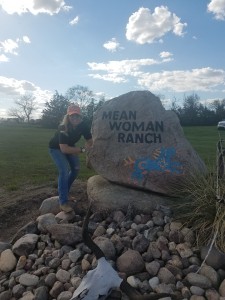 Mark this as one of my favorite and "have to go to every year" match! This destination hot spot is nothing short of amazing.  I flew into Sioux Falls late on Thursday evening. After awaking the next morning, I met up with Tom Fuller and we headed over to our fellow GAP Teammates house, Jeff Badley.  After Kenny Lin and Bryan Sikes arrived,we all enjoyed a team breakfast then headed out to Orient.
We arrived at the range early afternoon and after we all got sited in, we headed over to the big barn for the shooters brief. Did I mention the name of the ranch that was hosting this match is "Mean Woman Ranch"? How freaking cool is that?  and did I mention there is also Mean Woman Taxidermy? I met both Ray and Becky Martinmaas who own Mean Woman Ranch and Taxidermy. Both are really super sweet and great folks. And really super sweet for hosting this PRS match.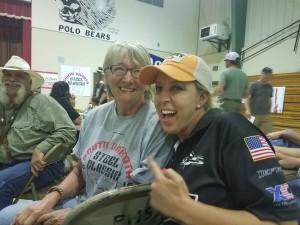 Match directors were Cody Kinsley and Michael Kane. These guys ran a flawless match. I have attended many matches in the past few years and this was one of the smoothest. They had a good mixture of different size of targets, challenging stages and with those South Dakota winds, you knew it was going to be challenging.
Day one started bright and early with the singing of the National Anthem sung by Shelby Berg. She has such a beautiful voice. We all broke up into our squads and headed out to our first stage. I was on Squad 9 with a great group of guys and I couldn't wait to get started.  Day one had 13 stages to complete with Day two having 12 stages.
A few of my favorite stages from Day one are:  Stage 07 – Owens Armory Fenced In. Shooter will start port of arms with magazine in and bolt back. On "start"  command shooter will move to first position. Shooter will choose a total of 5 positions engaging the target with two shots from each position. 1 point per impact. No prone positions and rifle must rest on or touch barricade. No equipment limitation. Time Limit: 2:00, Max Round Count: 10, Max points: 10.  Target was 426 yrds, 12" square.  So basically, this was a cattle fence that you were shooting off of. The fence/gate had a bar going down middle. You could shoot from top bar and move down. Or you could shimmy yourself in one side corner and then use the middle bar that went straight down as a corner (you could have 4 positions on one row). I grabbed my Armageddon Gear Gamechanger and chose to use the middle bar as 2 positions (one right one left) then quickly slid the bag with my rifle to the far corner. Success!  I was able to go 9 out of 10 on this stage. I rushed the one shot that I missed.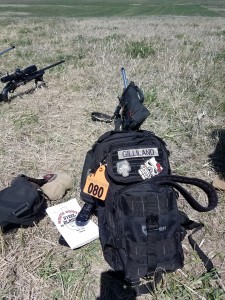 My other favorite stage of the day was Stage 01 Long Peak Arms Troop. Shooter will start prone behind the rifle with magazine in and bolt back. On "Start" command shooter will chamber round and engage targets. First round impact is worth 2 points and shooter will move to next target. First round miss the shooter must re-engage with second shot worth 1 point and then move to next target. Time limit: 2:00 minutes, Max round count: 10, Max points 10. Target 1: 532yrds, Target 2: 573 yrds, Target 3: 635 yrds, Target 4: 709 yrds, and Target 5: 789 yrds. The South Dakota winds were kicking up a bit on this one but I managed 8 out of 10. My Bushnell XRS optic is so perfect. The G2 reticle in it made it a piece of cake to use holdovers. There were other stages that I cleared in all first round hits and other stages on 2nd round hits.
Day 1 ended around 3 in the afternoon. After catching up with my other GAP teammates, we all headed back into the little town we were staying in. I have said it before and I will say it again, I love being on Team GAP. The comradery is just awesome and fun. Everyone just encourages each other and is there for you. After we all grabbed dinner at a quaint little restaurant and talked about the day, it was bedtime for this girl!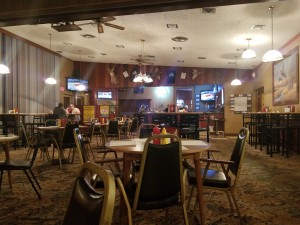 Did I mention that I reload my ammo with Alliant Reloder 16, Berger Bullets 105gr hybrid and I use Federal Premium Gold match 210 primers using nothing but RCBS reloading equipment? What a partnership between all these components and not to mention the explosive collaboration when this stuff is screaming through my GA Precision custom rifle!  I am so in love with my equipment.
Day 2 began a little chilly! Thank goodness I packed my XGO layers. This clothing kept me toasty warm. We basically shot the same stages (with the exception of a few ) as Day one but time frames were 1 minute 30 seconds. Wind on day two was gruesome though. 14 – 17 mph winds with gusts up to 30mph. There was your kicker.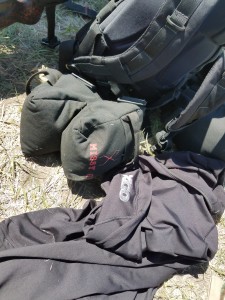 End of Day 2 I knew I had shot strong, but not as strong as day one. The last two stages of Day 2 just kicked me in the gut. On one stage I was holding for 18mph winds, must have been a huge gust of wind so I made quick corrections and dang it if the bullet didn't go right where I was aiming. The wind died. This was the story of my life for those last 2 stages.
I placed 12th out of 96 competitors. Congratulations to Jon Pynch for taking away 1st, Tate Streeter for 2nd (and who was great to shoot with in my squad) and to Nick Streder for his 3rd place finish. I seriously loved shooting this match in South Dakota. Thank you to all the RO's who selflessly gave their time. Huge Thanks to Cody Kinsley and Michael Kane for running such a great match and to the land owners "Mean Woman Ranch" Becky and Ray for letting all us play on your beautiful land. You all will definitely see me back next year!!
My equipment was flawless. Thank you G.A Precision, Bushnell Tactical, Hoppe's 9, Armageddon Gear, Federal Premium, RCBS, Berger Bullets and XGO. I stand proud while representing each brand. I always said that I believed in Quality…not quantity. These are my 8 sponsors, they are all the best of the best here in the firearm industry and again, I couldn't be more proud to wear each brand.